The Detroit Women's Chorus is for ALL self-identified women, including people who identify outside the gender binary, and anyone who wishes to join their voice in support for human rights, acceptance through song, and equality. 
Meet Our Team
Arianne Abela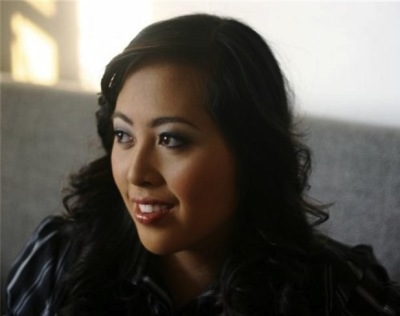 Artistic Director 
Dr. Arianne Abela is the Director of the Women's Chorale and Choral Union at Wayne State University in Detroit, MI. She is dedicated to spreading the power of choral music to bring diverse groups together. Passionate about music in the communities, she is co-founder of The House of Clouds, an organization that stages performances to raise money for various charities and schools in need. She grew up in San Francisco, went to college on the East Coast, and now loves living in the center of the country -- although getting used to Michigan winters is a challenge. 


Abela is just as obsessed with the music of Bach and Gustav Mahler as she is with Motown, Stevie Wonder, and Jazz. Abela's unique talent for bridging the gap between classical and pop music was recently on national display with her ensemble 3 Penny Chorus and Orchestra, a 60-member volunteer orchestra and chorus, that was featured in the quarter-finals of America's Got Talent (Season 8) at Radio City Music Hall. 3 Penny has performed for various charities and fundraisers, was featured on NBC's Today Show, and can be heard on the soundtrack of the film Walk of Shame (featuring Elizabeth Banks). She currently lives in Detroit with her husband, Noah, and daughter, Hazel. 


Founder of: 3 Penny Orchestra and Chorus, House of Clouds, co-founder of DWC, co-founder of reNaissance Opera Company
If you could have anyone's singing voice it would be: I think I have to copy Alice and say Ella Fitzgerald, however, I would also love to be Emma Kirby. 
Most amazing musical experience in life (so far): I don't think this is possible to answer. Conducting on the stage of Radio City Music Hall was pretty cool. 
Celebrity you most want to have dinner with: STEVIE WONDER. STEVIE WONDER. STEVIE WONDER. 
Favorite musical: Lion King and if I could see Motown the Musical one day, I'm sure it would be a favorite (Shout out to Detroit!). I also love Spring Awakening, Les Miserables and was a Renthead growing up.
Fancy education and stuff: BA from Smith College, MM from Yale University and DMA from the University of Michigan (Go Blue!) And I love my Wayne State students! She loves ice cream, baking extravagant cakes whilst listening to Motown, of course, living by the water, and musical improv.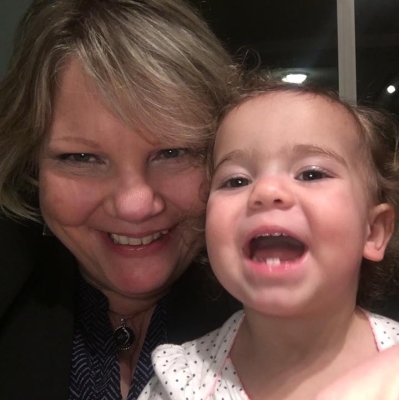 Alice Bell Fabiszewski
Executive Director
Alice Fabiszewski is passionate about the power of music -- especially singing -- to build community and enrich the lives of all people. She's currently a practicing attorney, but she's been singing basically since she could talk. In the past, she spent many years teaching piano and voice from a private studio, and has held several church music positions. More recently, she sang for seven seasons with the UMS Choral Union, under the direction of Jerry Blackstone and Scott Hanoian, and was a member of the Chamber Ensemble which performed Charles Ives' 4th Symphony at Carnegie Hall with the Detroit Symphony Orchestra in May 2013. She is currently singing with Zion Lutheran in Ferndale and Opera MODO. When she's not singing, she enjoys attending concerts, cooking, eating, gardening, crochet, and spoiling her two adorable grandchildren. 


Founder of: My three children; and co-founder of DWC
If you could have anyone's singing voice it would be: Ella Fitzgerald
Most amazing musical experience in life (so far): singing at Carnegie Hall; and my two-year-old grandson "conducting" me singing Old MacDonald, and correcting me to "moo" instead of "quack" 
Celebrity you most want to have dinner with: 3-way tie: Meryl Streep, Jon Stewart, Amy Poehler
Favorite musical: Showboat
Fancy education and stuff: Proud product of public schools: graduate of Trenton High School, Trenton, MI; studied piano, voice, and theater at Central Michigan University; got the law degree from Western Michigan Thomas M. Cooley Law School. Currently studying voice with the amazing Danielle Wright of Opera MODO. 


Karla Manson
Chief of Operations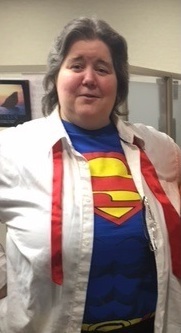 Karla Manson realized at an early age that she heard more detail in music than her peers when she submitted a high school English Lit paper on the analysis of the music of "Excalibur" (movie, 1981) as it related to each character (King Arthur uses the music from "Siegfried's Funeral March" by Wagner, in case you didn't know. This foreshadows his...well, never mind that). Her classmates had no clue that the characters were represented within the soundtrack, and thought Karla was a little crazy for hearing all these extra things when analysis of Arthurian legend is hard enough without a soundtrack. She got an "A" and her teacher shared the paper with the class, by the way. She then attended the All-State Choir program at Interlochen for three summers where she found others that still thought she was crazy, but not for the same reason. She spent five more summers working at Interlochen as a camp counselor and lifeguard instructor. Eventually, this obsession resulted in a Bachelor of Music degree from University of Michigan. She has sung in ensembles throughout Southeastern Michigan, including performances with the Detroit Symphony Orchestra in Carnegie Hall (see Alice Tremont's bio).
Karla Manson has been a "Jack of all Trades" in her personal and professional life. She specializes in improving efficiency and production. To borrow a phrase, she isn't the Artistic Director, but she makes the artists have more fun. She isn't the driving force behind the Detroit Women's Chorus, but she makes the drive more entertaining and educational. Karla could tell you about all her musical accomplishments and name semi-famous people with whom she has worked, but what truly matters if you're this far down the "About Us" page is that music is to Karla what the Force is to Star Wars. It is that which binds us together and empowers us. 


Founder of: co-founder of the DWC, and Sing-a-long Saturdays
If you could have anyone's singing voice it would be: Julie Andrews
Most amazing musical experience in life (so far): the first time I stood on a stage with a choir and heard applause.  Seriously.  Every time is like that first time.
Celebrity you most want to have dinner with:  former President Barack Obama
Favorite musical: Sunday in the Park with George - Sondheim
Fancy education and stuff: Bachelor of Music, University of Michigan. Former First Aid, CPR, & Lifeguard Instructor, Red Cross. Real Estate License, State of Michigan. (The whole "Jack of all Trades" thing; really.)